It's time get your tickets!
24th Annual Great Alaska Craft Beer and Home Brew Festival Tickets go on sale February 1 at midnight!  Last year they sold out fast, so don't wait!
The Gourmet Brewers Dinner will be Friday, May 27, and the Tasting will be Saturday May 28.
2/10: The Saturday early-entry Connoisseur's Tasting has sold out!
Tickets are selling fast for the Friday dinner and the Saturday General Tasting, don't delay!
Must be 21 years or older with valid ID to purchase tickets and attend.
Questions/Comments?  Please don't hesitate to contact us.
For lodging and transportation information, contact the Haines Convention and Visitor Bureau, 907-766-2234.
Lodging in Haines sells out over Beerfest weekend—book early for rooms and camp sites.
Follow the links below to purchase your tickets!
We will only accept paper tickets, and the tickets will be mailed to you.  Make sure to use your correct mailing address to receive your Beerfest Tickets!
Saturday, May 28 – Beerfest Tasting, 1 p.m-5 p.m.  in Dalton City  $40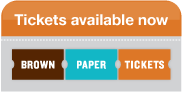 Saturday, May 28 – Connoisseur Tasting, 12 p.m.  in Dalton City $55
Avoid the lines and get in an hour early! 
Friday, May 27 – Gourmet Brewers Dinner 6 p.m.  in Harriett Hall $85